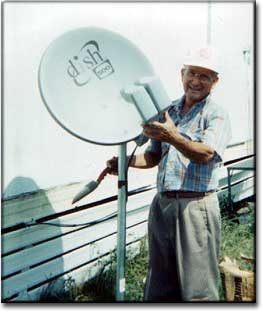 Al's TV celebrated their 40th Anniversary this year of serving Citrus, Marion and Levy Counties. Andy Arevalo recalls how his Dad, Alfonso Arevalo, came from Columbia in the 1960's and began working for Motorola, he later transferred to Puerto Rico, but when Deltona Corporation began marketing the community of Citrus Springs, he bought property there to raise his family. He opened a company called Al's TV in 1973 and it reigns today as Dunnellon's premier service company for television and satellite sales and service. Als TV was also one of Florida's first DISH retailers. In 1987 Al sold Quality TV And Appliance to Randy Love and Quality TV Service to Mike Kogut. Again Al did not like retirement. In 1996 Al opened Al's TV Antenna & Satellite Sales & Service and was one of the first Dish dealers.
Alfonso's daughter, Gladys, ran the store for many years. Andy Arevalo was a successful Restaurant Manager in Orlando and his Dad tried several times to lure him back to Dunnellon to work in the family business. Finally, in 2000, Andy made the move and took over Al's TV and began to develop it into what it is today. Andy also took over the Dunnellon PC's 'n Parts store that existed in Dunnellon.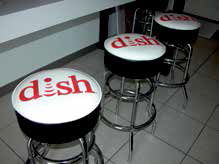 The new DISH showroom at Al's TV showcases all the great new features that DISH has to offer.  The Hopper is the most technically advanced whole house HD DVR system. You can record up to six live programs and once and watch live TV from anywhere in your home or on your cell phone. Business customers find many benefits with DISH since they can build their own customized package to meet their clients entertainment tastes. Wait times seem shorter when your clients are entertained! Andy Arevelo has also devoted many hours of service to Dunellon Chamber of Commerce at Jazz Up, he's the "Beer Guy," running around the streets keeping the beer tents stocked at the annual event. Andy is always right there to support local charities and friends in need; and, he has donated his flowing dark hair to Locks of Love numerous times.